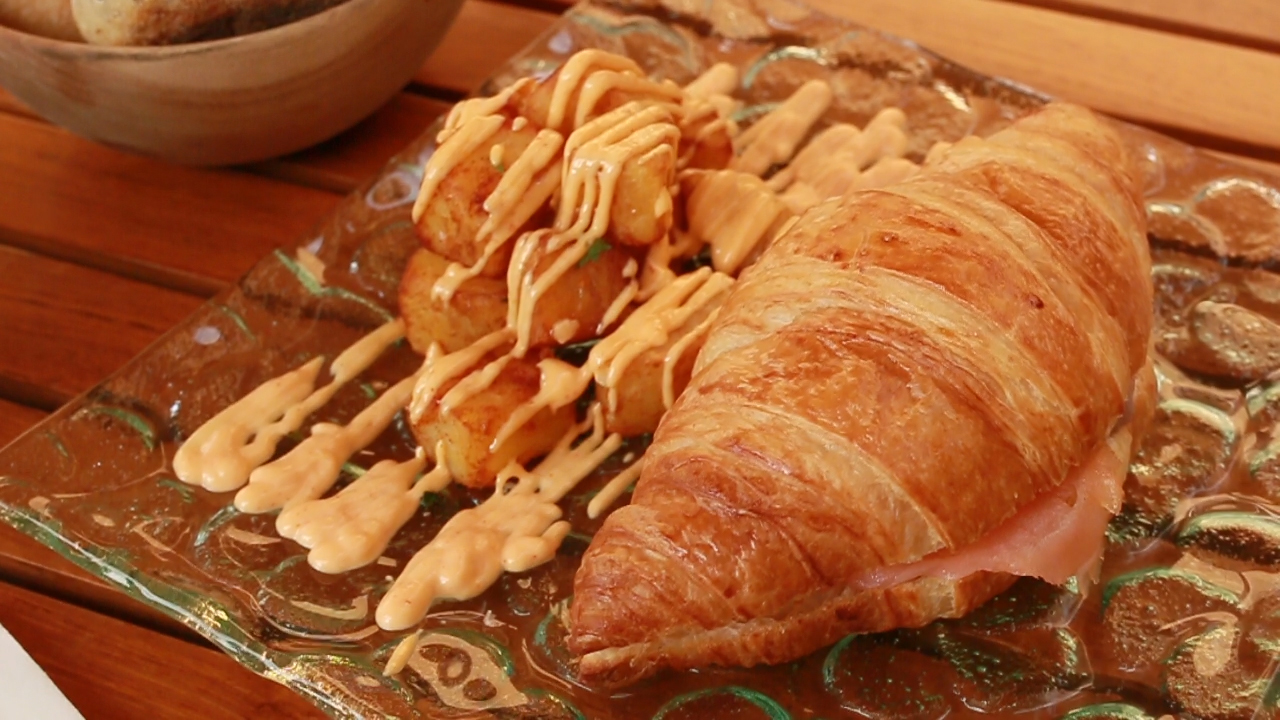 Ingredients
4 croissants (sliced)
2000g cream cheese
10g Chives, finely chopped
150g smoked salmon slices
1 lemon zest
1tbsp lemon juice
Method
Warm the croissant. Meanwhile, zest the lemon, then dress the smoked salmon with the lemon juice in a small mixing bowl. Soften the cream cheese using a spoon in a mixing bowl; add lemon zest and chives spread onto the bottom half of the warmed croissants.
Arrange the slices of smoked salmon evenly on top of the cream cheese and sprinkle over the chopped chives. Transfer to serving plates.
Place a few chive stalks on top of the smoked salmon and rest the toasted top halves of the bagels on top, to the side. Serve immediately.