Successful and passionate chef with over 30 years of culinary experience and a proven track record ranging from 2 to 3 AA rosettes and Michelin star restaurants.
Worked alongside the likes of Jun Tanaka, Michele Roux Jr., Jean Christophe Novelli, Ed Baines, Luke Thomas and so on.
Attended cookery school of Roux Brothers, Raymond Blanc.
"The discovery of a new dish does more for the happiness of mankind than the discovery of a star."
– Jean Anthelme Brillat-Savarin.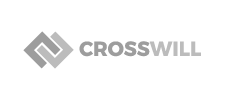 )" class="et_pb_video_overlay et_multi_view_hidden">
)" class="et_pb_video_overlay et_multi_view_hidden">